Free shipping on orders over $150 in Canada
Login
Log in if you have an account
Register
Having an account with us will allow you to check out faster in the future, store multiple addresses, view and track your orders in your account, and more.
Create an account
Scout Clothing: How it started, how it's going.
22 Mar 2022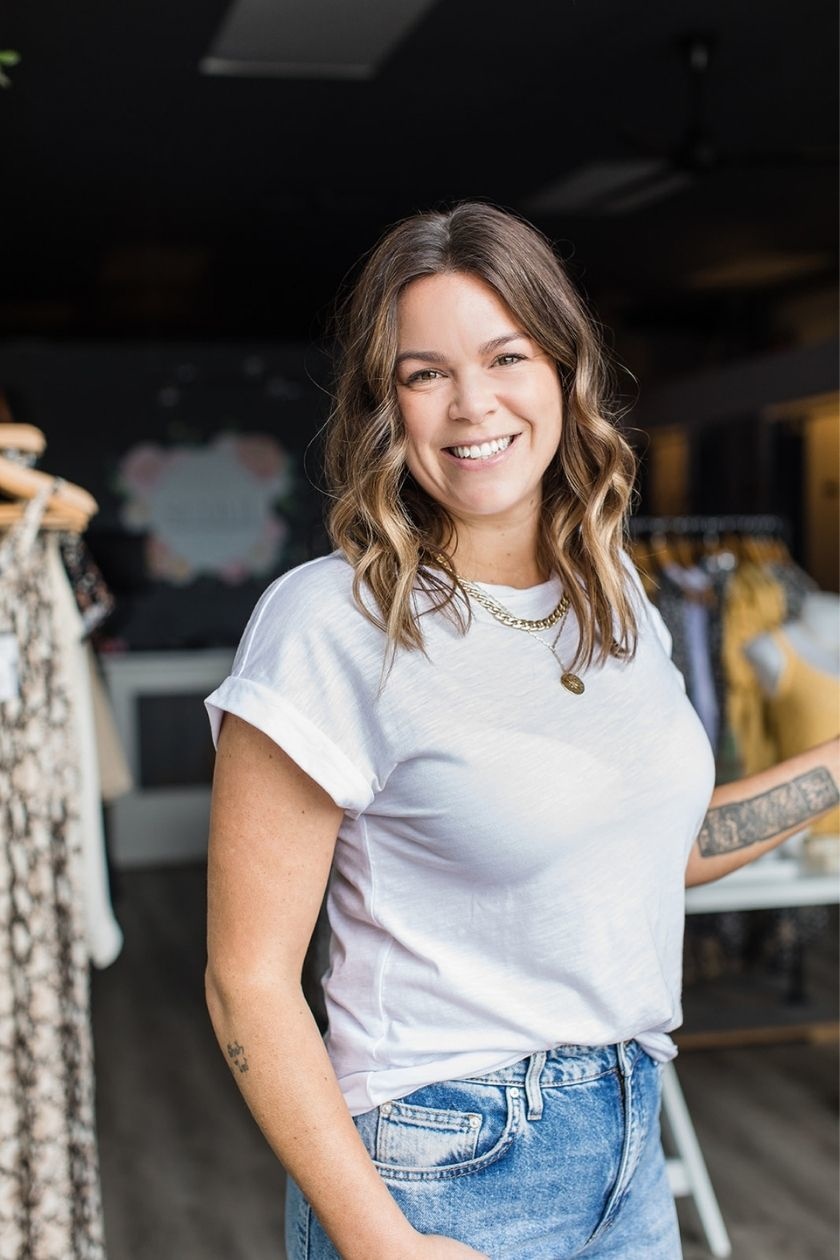 Hi! I'm Laura Price, the founder of Scout. People often ask me why I opened my shop so I thought I would share my journey here. In the early days, selling clothes was less about a love of fashion and more about a way to pursue my passion for traveling and my drive to work - that's right, I love working!
My entrepreneurial life began by importing clothing from South East Asia and selling it on the music festival circuit. This lifestyle was exciting, adventurous, and satisfied my desire to earn an income on my own terms. The festival life brought me to Nelson and like most people who visit here, I fell in love with the town. I knew that when the time came to set down roots, Nelson was the perfect town to open a brick-and-mortar shop and start the next chapter of my life.
In 2006 my friend Michelle and I opened Global Underground, a shop that was literally located underground. We focused on selling locally made and imported products that fit the vibe of Nelson at that time. We became a part of the tapestry of Nelson, but as the years went by that tapestry was shifting, and we were too. We relocated to street level, where Scout is today, and narrowed our focus to sell more locally produced lines like Dear Pony (We Are Stories), Moja Designs, and Mon Bijoux.
Eventually, Michelle decided to move on from the business and it was then, despite my fears, that I bet on myself and fully rebranded the shop. I had a vision and a mission to evolve and grow with the town and provide something I felt was missing in Nelson. I wanted to accommodate the women who felt they had to go to the city to find the styles they were looking for while ensuring our service stayed consistent with the "small town" vibe that is so important to me.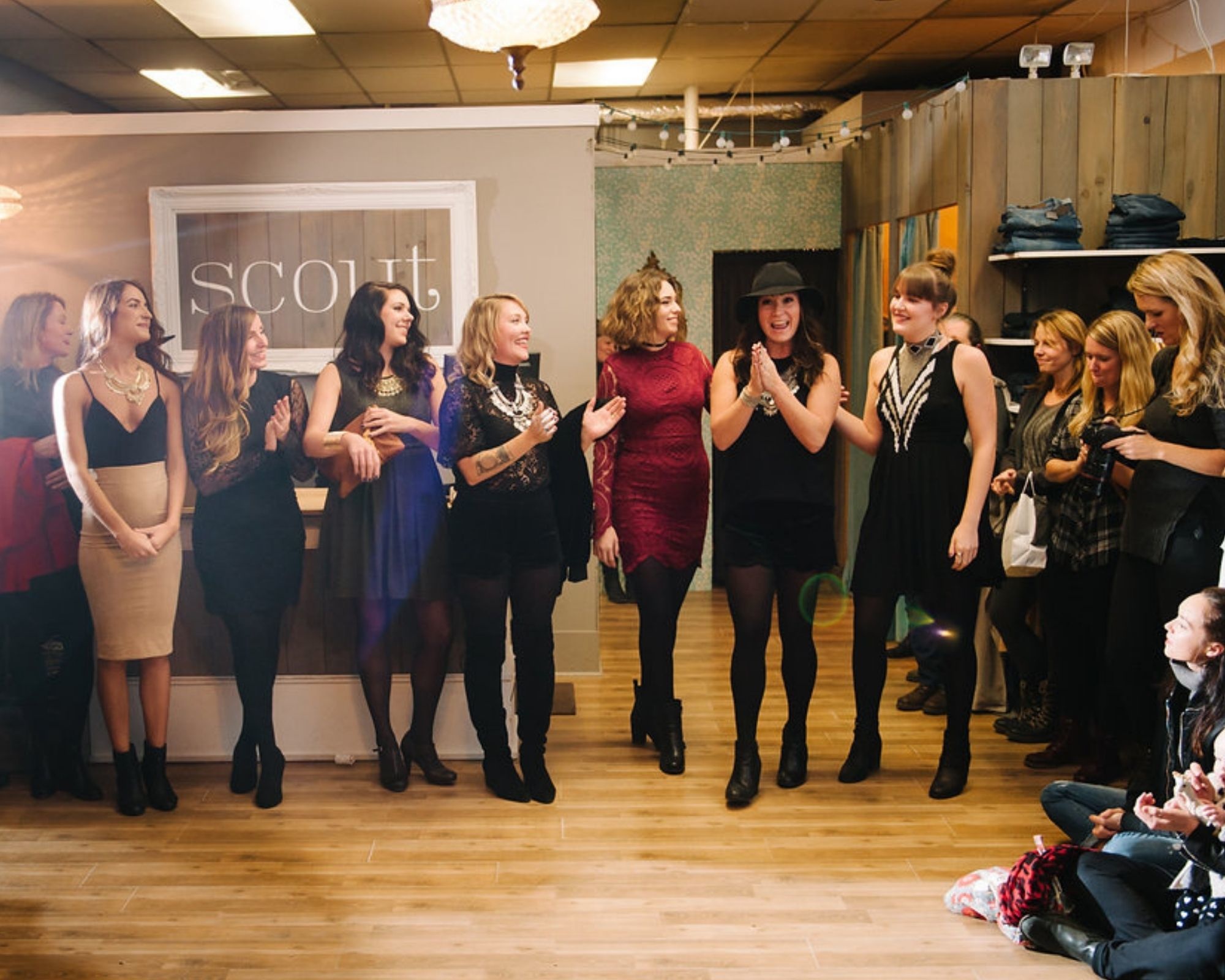 The multifaceted Erin Dooley joined Scout as my buying partner and we set off on adventures to bring a metropolitan flavour to Nelson. In all honesty, we tried a lot of different looks and trends over the years and experienced some growing pains while we tried to secure new lines and discover exactly who "our girl" is, but Erin and I both feel that we have hit our stride. Through many window displays and interior design refreshes Erin's design expertise and merchandising skills has guided the aesthetic evolution of Scout.
From the design aesthetic, branding, and reputation for excellent service to the overall vibe, I've been fortunate to have the support of an amazing crew of women throughout the years whose efforts and talents have helped shape Scout into what it is today.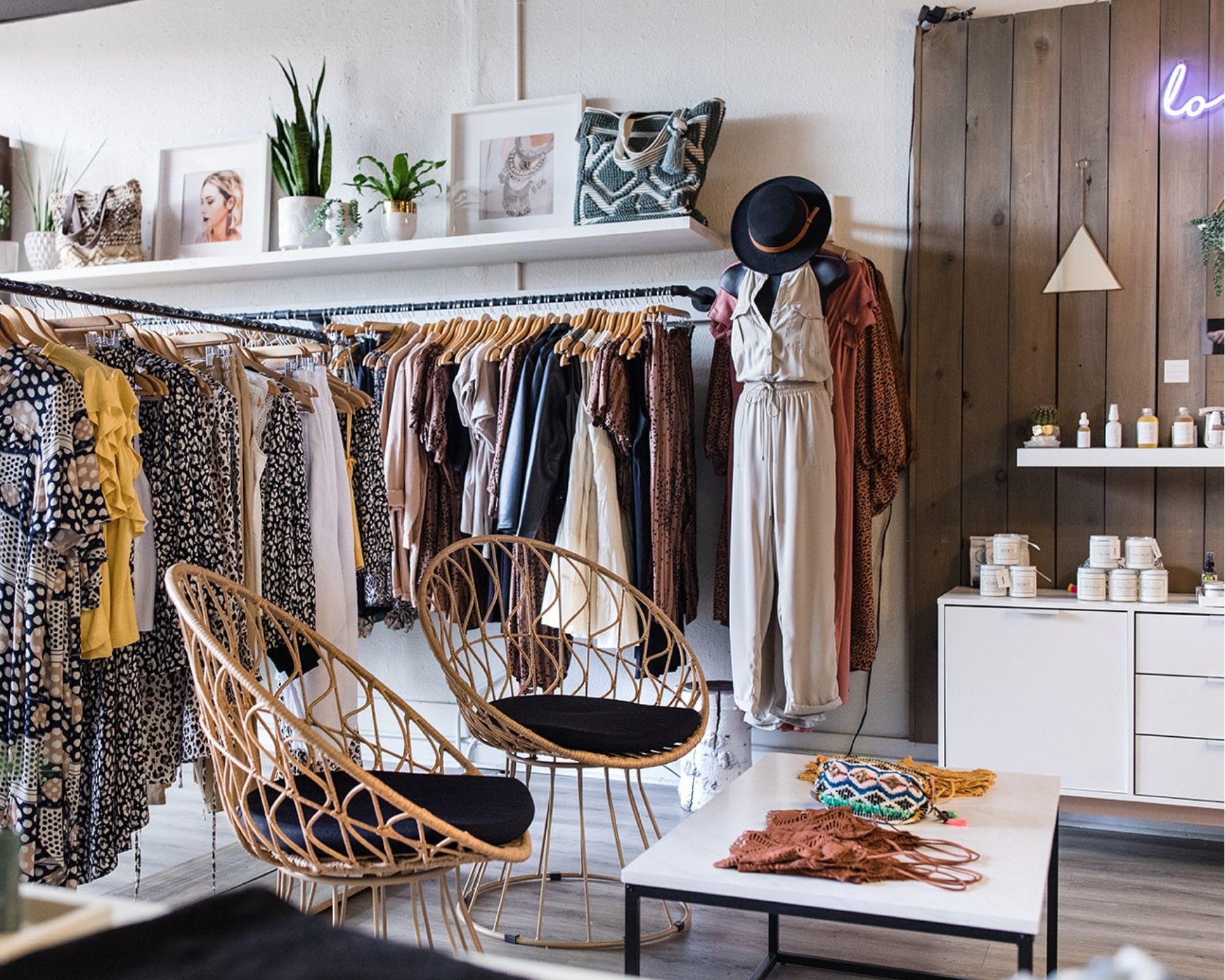 Our customers are an integral part of the vibe here at Scout. Our ideal customer is a woman who appreciates a relaxed, honest, and FUN shopping experience. She appreciates quality clothing that outlives trends but is willing to experiment with adventurous and bold pieces – especially a leopard print! She is willing to pay for quality, but loves a good deal – who doesn't?! To honor this, we strive to bring in unique and exciting options at a range of prices each season while consistently stocking the local favourites. As the trends change, one thing remains constant – a belief in connections with customers over pushing a sale and a commitment to excellent service.
From my many years in retail I have developed a deeper appreciation for the influence of fashion and an understanding of fit, body types, and the changes our bodies go through over the years. Our customers shop with us because my team and I stay true to our mission – to provide a positive and memorable shopping experience by connecting with customers helping them feel confident in any season of their life.
Leave a comment